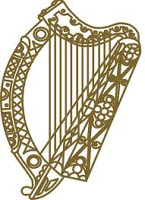 In recessionary times it is likely that more people in official positions will be unable to resist temptation and start taking 'backhanders' for official favours. Today it emerged that Gardai have been called into investigate allegations of fraud by contractors hired by the government agency FAS, to teach various courses. The system has always been wide open to abuse.
Read more here
. Two officials in Dublin City Council are being investigated over allegations they issued driving licences for cash.
Read about it here
. This is far from the first time such corruption cases have happened. Top city officials George Redmond took bags of money in return for planning favours while on two occasions a member of clerical staff at Dublin's motor tax office have been linked to criminal gangs. Then there was the immigration official in cahoots with a Chinese criminal, the prison officer who sold booze, drugs and phones Mountjoy. There was a government official who set up fake dairies that qualified for grants and a Revenue Commissioner who paid out bogus medical expenses claims to his pals.
Read previous post