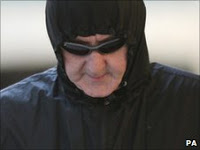 Irishman Patrick Dolan explained
in court this week
that he didn't waste the €1.1 million paid over as a deposit on the Ritz Hotel in London. Dolan is accused with two others of setting up a scam in which they persuaded a property agent that they had an option to buy The Ritz for well-below its market value. The 68-year-old said he used some of the cash to pay off debts while the rest he gambled on horses. He blamed some "rich men" for using him as a scapegoat in the bizarre affair. Also accused are solicitor Conn Farrell and Anthony Lee.
It's not the first time someone has tried to sell a
landmark building
that didn't belong to them.