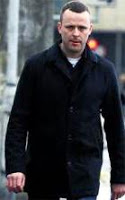 Convicted gangster Andy Wall and his wife Ellen had assets worth €275,000 seized at the High Court today under the Proceeds of Crime Act. The traveller couple lost a house they had bought in County Kildare for €240,000. Evidence was given that Andy Wall is part of the Cock Wall gang - who are one of Ireland's most prolific criminal gangs. They sometimes would carry out five or six aggravated burglaries in a single night using a convoy of high-powered cars to outpace the police. They were part of a gang sometimes known as the Subaru Gang. (You can read more about them in
The Outsiders
.)
But Andy Wall also used fraud to buy his house in Newbridge, County Kildare offering the vendor €100,000 "under the table." However once the deeds were signed Wall disappeared with the cash and the vendor was too scared to make a complaint. The scam only came to light when an investigation was carried out by the Criminal Assets Bureau. The fear was understandable considering he has served time for shooting a man dead who he had wrongly thought had run over his brother.
Read about more about him here
. The scam is reportedly used regularly by cash-rich members of the Rathkeale traveller clans. The ideal victim is someone going through a divorce who thinks they hide the cash from their ex.