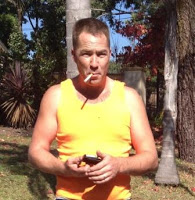 The Australian authorities are fairly quick to respond to reports of cowboy builders operating in their country. This week two men were arrested after an 85-year-old woman returned home to find her driveway ripped up despite telling a work crew she didn't need it to be re-sealed. Cops arrested two men and they released a picture of a 'Michael Connors' they want to have a chat with.
Read more about it here.
Previous posts about Irish rogue traders in Australia
here.