Con-artists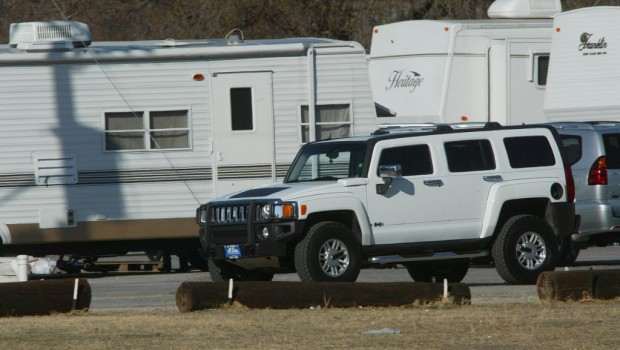 Published on September 2nd, 2013 | by Eamon Dillon
0
Irish Travellers in the United States do their best to avoid the limelight.
Irish Travellers in America feature on TV3 tonight in a documentary. 'Travellers in America: A Secret Society' focuses on the community around Murphy Village in South Carolina. Comments by one Traveller women that girls can marry as young as nine are sure to cause some controversy. But it's pretty clear the Irish Travellers don't really want to talk about themselves and that's because many members are up to their neck in crime.
In 2006 I got to talk to Richard Daley who's part of the Greenhorn Carrolls based in Texas. Pictured, right, is one of their sites at Cherry Lane, White Settlement near Fort Worth, Texas. His niece Madelyne Toogood became the infamous Monster Mum in 2002 when a shop-lifting expedition went wrong and she took it out on her toddler daughter.
A large proportion of the community are involved in various kinds of fraud. The White Settlement police chief, Larry Hesser, didn't hold back on his opinion: "When you speak to one of these people in a leadership role, it's intriguing to know that nothing coming out of his mouth is going to be the truth."
It's all covered in a chapter from the The Outsiders which you can download here, it's good for iPads, Kindle Sony Reader and more.. Use the code XG95W for a free copy.